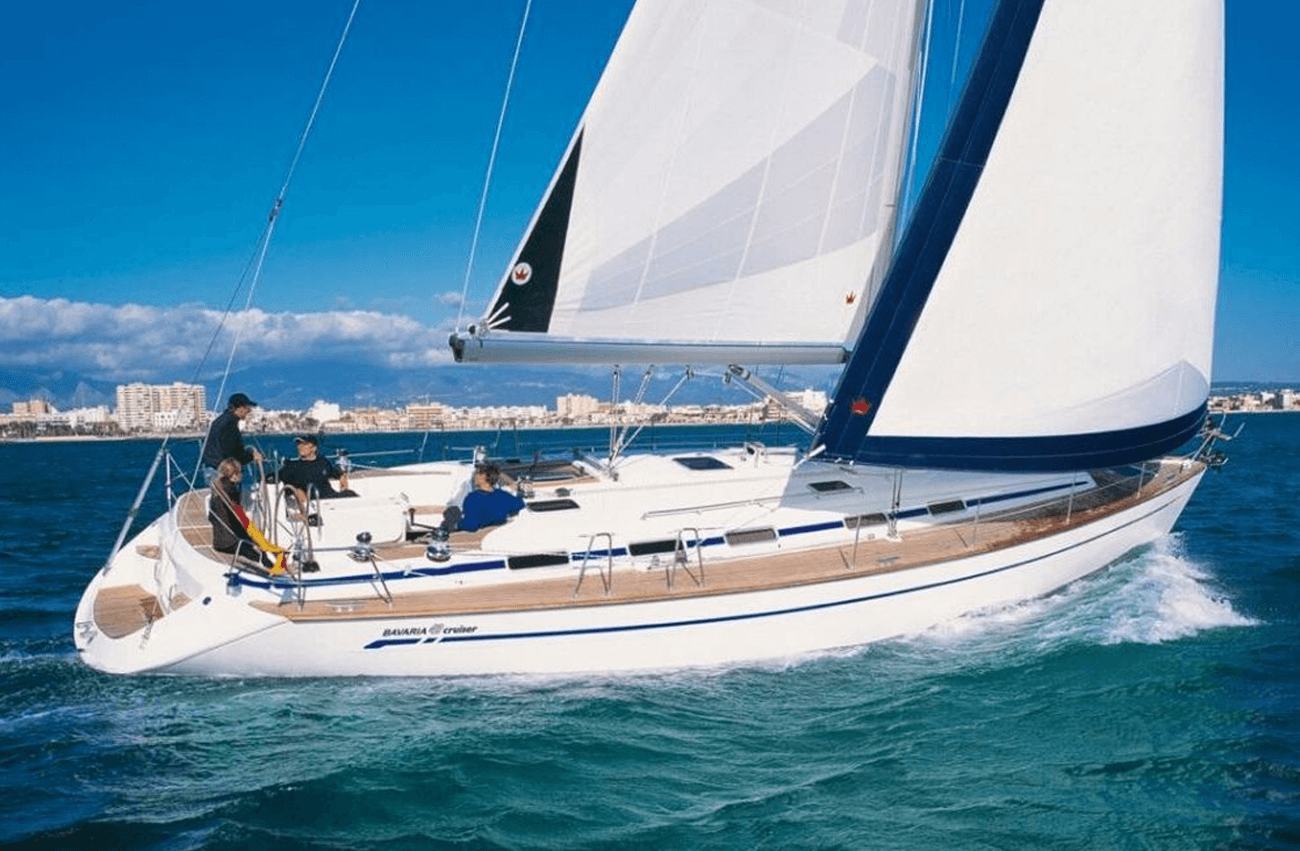 *Every day, we sail the 1st route. The route may change based on the captain's order in case of bad weather or unpredictable events.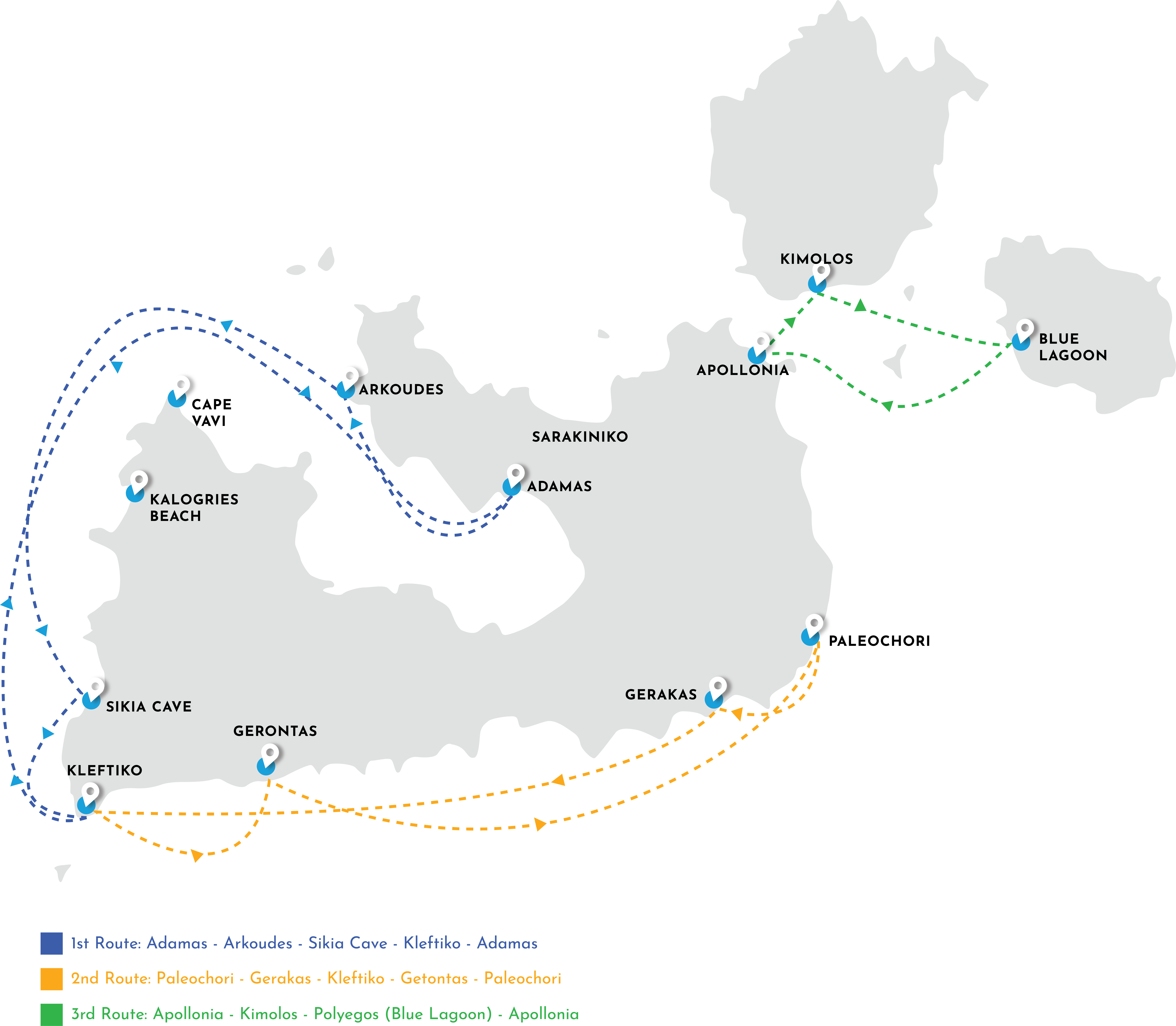 Explore the Pirates' Shelter – the famous Kleftiko bay
Cruise around Milos in luxury
Kleftiko – Sikia cave
"Carmen" up to 22 Passengers
Getaway for a quiet day out with friends and family. Get onboard the sailboat Carmen to discover the best places in and around Milos, customized to your wishes.
Every day we sail to the pirate's shelter the famous Kleftiko, taking advantage several other beautiful spots on our way there. *In the case of privet hiring we can create a custom route depending on time, weather and distance.Where we sail?
Where you will meet us and what time?
Please confirm your most convenient way to send you our location via emailing us on [email protected] or at +30 6974 099944 (WhatsApp, Viber, SMS, Messenger).
In any case the boat will be at Adamas Port just across Kinigos restaurant, in front of the blue kiosk
Location on the map:
Boarding Time: 8.45 | Arrival Time: 18.30
What we offer you?
Breakfast snacks
Lunch, cooked on board
Afternoon Snack (filter coffee and seasonal fruit)
Open Bar (Coca Cola, Water, Orange Juice, Wine and Beer)
– Note: All supplies originate from local market and are cooked on board during our trip
Great tour Captain and crew. They did a fantastic job. Very welcoming and professional. I highly recommend. I would go sailing with them again

– John
Entertainment
Tour Guide in English and Greek
Snorkeling Equipment (Charges are applied for damage or loss)
Underwater Cameras (Charges are applied for damage or loss)
Bluetooth Speakers (Charges are applied for damage or loss)
What do you need with you?
Sun cream, towel, hat, and swimsuit
NOTE: We take all COVID precautions to ensure you are safe at all times while onboard with us.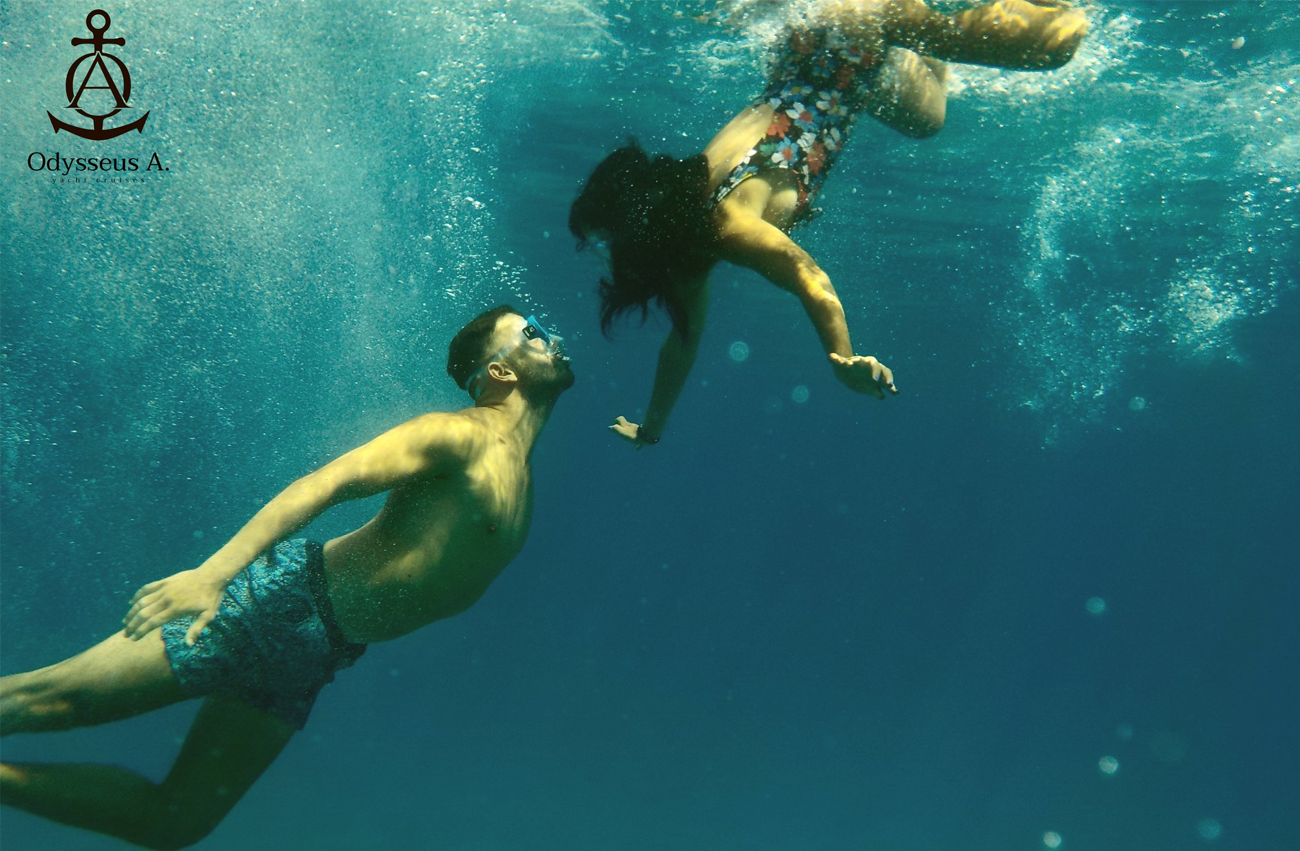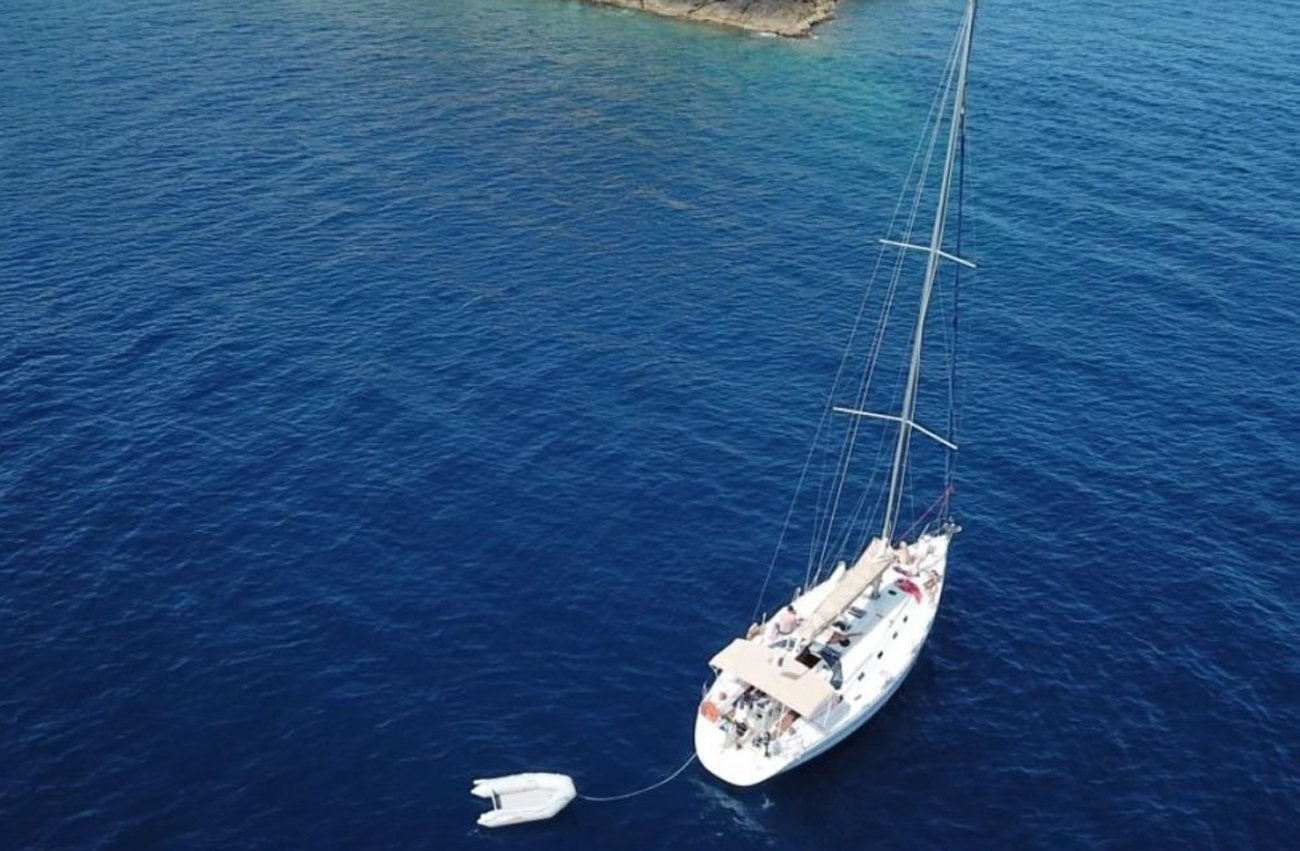 Departure & Return Location