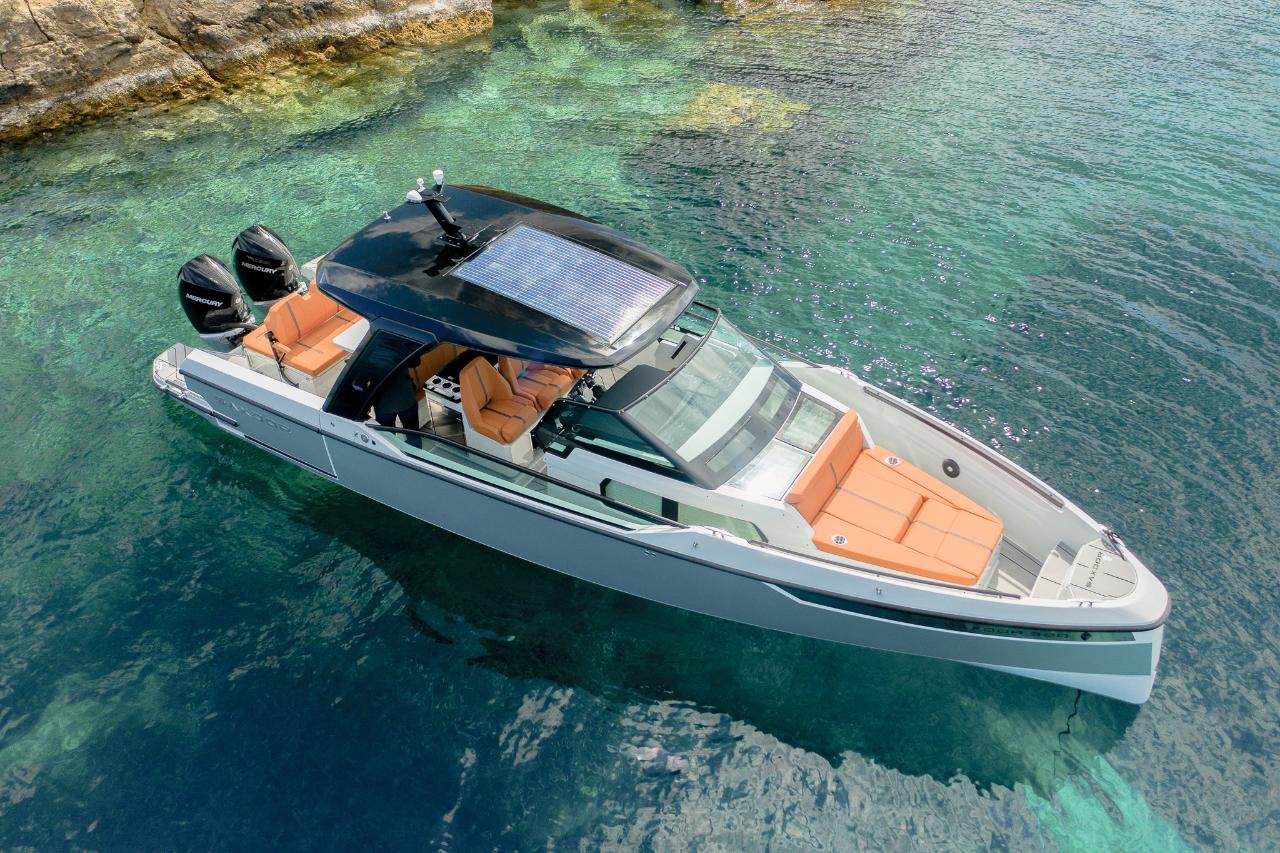 Where we sail to?
Welcome on board!
We sail together for the Round Trip of Milos and Poliegos (Blue Lagoon)! We choose five of the most beautiful spots to swim. Sikia Cave, famous Kleftiko spot, Gerakas sandy beach, the Blue Lagoon of Poliegos Island and the White Rocks of Sarakiniko. On our way to this magical cruise, we will also meet the multicolor rocks of Cape Vani, the Bear Rocks and many more.
During our trip we will offer you snack breakfast, lunch, and afternoon seasonal fruits. All our meals are cooked on board using fresh ingredients, sourced daily from the local market, water, Coca-Cola, cold beer, and wine are also included.
While we stop for swimming, we will offer you fins, masks, and swimming Noodles.
The crew will present you with the stories and the myths of this land. Please feel free to ask them for more details or additional help.
Great tour Captain and crew. They did a fantastic job. Very welcoming and professional. I highly recommend. I would go sailing with them again

– John
MORE DETAILS
Specification of the boat
Length
32ft / 10.3m
Year Of Build
June 2023'
Beam
10.2ft / 3.1m
Deck Guests
8 + skipper
Draft
3ft / 1m
Bathrooms
1
Cruising Speed
30 knots
Consumption
4lit / mile (Petrol)
We look forward for your request!
Where to Book your Cruise?
Please note that seats are limited and the earlier you make your reservation the best for you.
For online reservation you need to make your booking at least 8 hours before departure.
Required info to book.
The process is the same as you book a flight ticket.  To depart from the port, we are obliged to provide the following information to the port authority for every passenger.
First Name:
Last name:
A unique number (ID, Passport, or driving license number):
Nationality:
Year of birth:
Email:
Mobile phone including country code:
Hotel in Milos:
How to pay and reserve
Shared trip.
We need full payment in advance.
Private trips
In advance payment 50%
Balance payment 2 weeks before departure date.
How to pay?
You can pay online through our webpage. (PayPal, Credit card extra fees are applied, around 3.6%).
You can book at our office and pay cash or card. (office location)
You can pay via bank transfer.
For more help feel free to contact us at sotiris@odysseusacruises.com  or mob: 00306974099944 (WhatsApp & Viber).
Cancellation policy
Basic Cancelation
For cancelation 2 weeks before departure date, we offer full refund.
For cancelation made within 2 weeks before departure date, we offer 0% refund.
Flexible cancelation (only for shared reservations)
Extra cost 15 euros per passenger. You will have the opportunity to select that option after you choose the date of your trip.
For cancelation 72 hours before departure full refund
Option of changing date during the same season up to four times
For cancelation made within 72 hours before departure time we offer 0% refund.
Cancelation or Change Date process.
In case of cancelation or change date, we need you to send us an email at the cancelation@odysseusacruises.com. The change of date is subject of availability.
You must include:
Name for every passenger

Order number
Initial Date of your trip
Map and trip details
Half day trip
*Every day we sail the Route, and we compromise only in case of bad weather. Route may change by captain's order in case of bad weather or unpredictable event.
Details of the trip
Dates of Cruise:
Private trip, up on request
Max Passenger Capacity
Up to 8
Crew number:
1
Destination:
Half day: Kleftiko Trip
Boarding Time:
Morning: 9:45 / Sunset: 14:45
Boarding Place:
Adamas Port (in case of change we will inform you)
Departure time:
10:00
Arrival time around:
Morning: 14:00 / Sunset: 19:00
Arrival Place:
Same as departure (We might use bus)
Duration:
4hours
Points of Interest
Skinopi Fishing Village:
Pass By
Klima Fishing Village:
Pass By
Cape Vani:
Pass By
Kalogries Beach:
Swim Stop
Sikia Cave:
Swim Stop
Kleftiko Spot:
Swim stop
Includes
Meals:
Snack, Fruit
Drinks:
Open Bar (Water, Beer, Coca-Cola, Orange juice)
Additional:
VAT, Crew, Fuel, Tour guide English/ Greek speaker
We provide:
Snorkeling Equipment, Lifejackets
Not Include:
Everything not mentioned above
You need:
Sun Cream, Bath suit, Hat
Full day trip
*Every day we sail the Route, and we compromise only in case of bad weather. Route may change by captain's order in case of bad weather or unpredictable event.
Details of the trip
Dates of Cruise:
Every Day
Max Passenger Capacity
8
Crew number:
1
Destination:
Full day: Kleftiko, Poliegos & Round Trip
Boarding Time:
9:45
Boarding Place:
Adamas Port (in case of change we will inform you)
Departure time:
10:00
Arrival time around:
18:00
Arrival Place:
Same as departure (We might use bus)
Duration:
8hours
Points of Interest
Skinopi Fishing Village:
Pass By
Klima Fishing Village:
Pass By
Cape Vani:
Pass By
Kalogries Beach:
Swim Stop
Sikia Cave:
Swim Stop
Kleftiko Spot:
Swim stop
Gerontas:
Pass By
Tsigrado:
Swim stop
Gerakas:
Swim Stop
Thiorichia:
Pass By
Poliegos Stop:
Swim Stop
Polonia:
Pass By
Glaronisia:
Pass By
Sarakiniko:
Swim Stop, only in case of good weather
Plathiena:
Pass By, Fruit time
Bear Rocks:
Pass By
Includes
Meals:
Snack, Fruit
Drinks:
Open Bar (Water, Beer, Coca-Cola, Orange juice)
Additional:
VAT, Crew, Fuel, Tour guide English/ Greek speaker
We provide:
Snorkeling Equipment, Lifejackets
Not Include:
Everything not mentioned above
You need:
Sun Cream, Bath suit, Hat