Capture the untouched beauty of Milos in your next photo shoot
Professional photo shoots in Greece are the perfect way to capture the beauty and essence of the country. With trance-inducing backgrounds of Milos, you'll be able to create stunning photos that will leave your clients amazed. We know the perfect spot for every need, so you can focus on getting the perfect shot. Contact us today to book your session and start capturing unforgettable memories.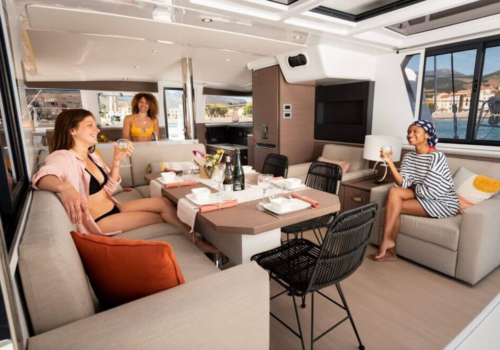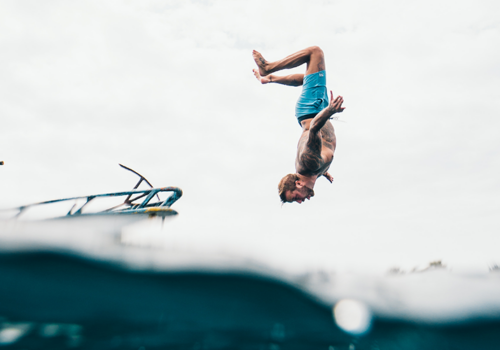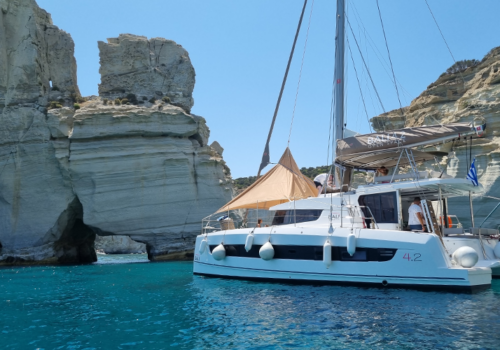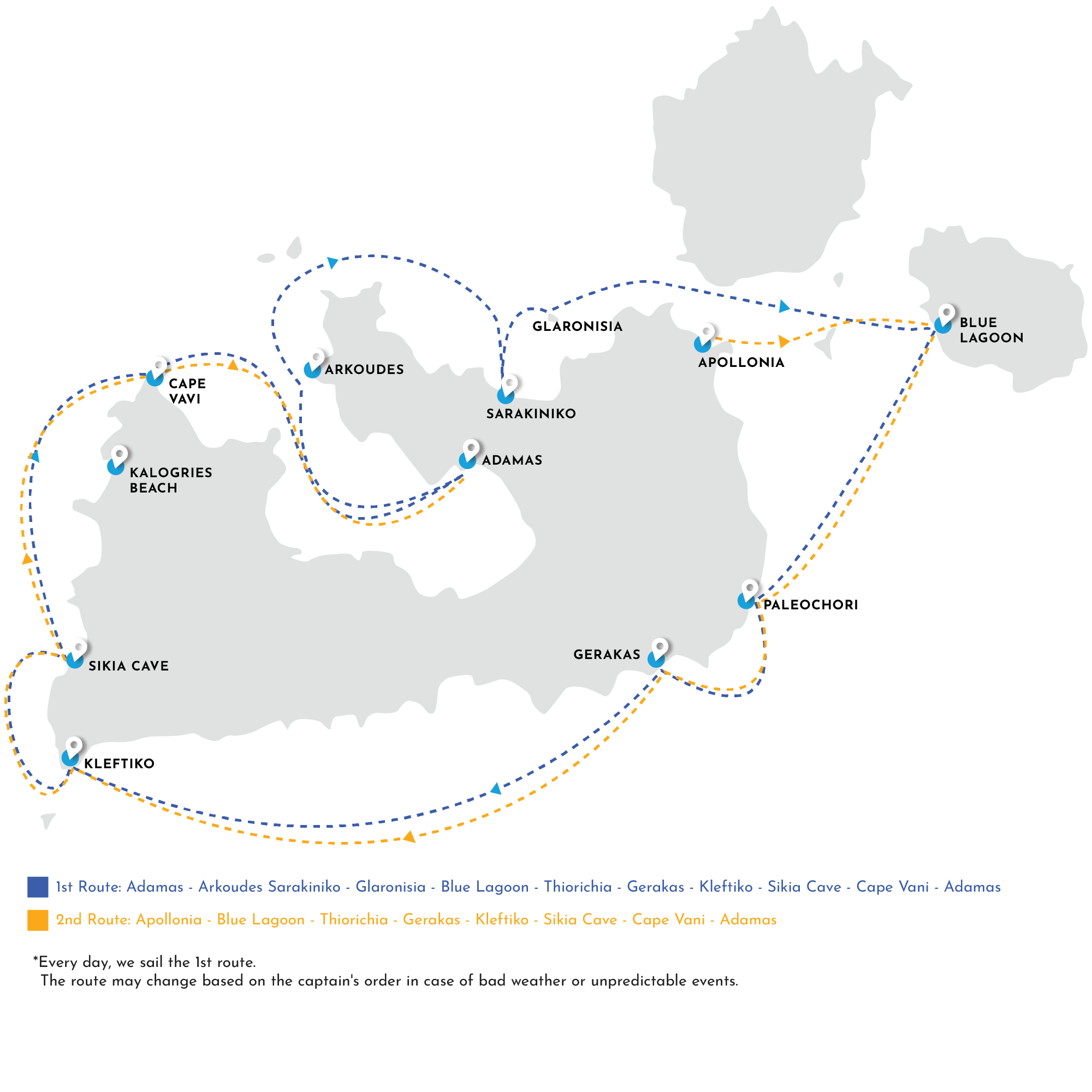 Highly recommend this trip and company. Clean, fun, laid back, but very professional organization. Tasos and Tasos were the very best. Spent the day with a small, multi national group... read more visiting some of the best swimming and scenic spots around Milos. First mate Tasos's food was fantastic and anything you liked at anytime was available. Had some great conversations and information from Captain Tasos also and were made to feel very comfortable and welcome always. Two fine gentlemen. Good spirit all day. My wife and I want to thank you for a wonderful memory (and the small stone gift!) Pat and Keiko.

CelticPat


September 21, 2021

Kleftiko was special and also Blue Lagoon in Polyegos look like paradise...the boat was very nice and crew was very kind and efficient.

Trail658314


August 11, 2022

Was traveling to Milos for only a few days with a friend. We definitely wanted a fun boat trip that wasn't over crowded on a small boat. Once I came... read more across this tour, we booked it almost immediately! The best time, best people, great food, great drinks. Highly recommend! The yacht we were on was super nice and clean. There was a good amount of people with us but never felt crowded. Amazing staff and beautiful stops! Was in Greece for about a week and this day was by far my favorite.

Sightsee457793


September 12, 2022
Sail to the pirate's shelter, the famous Kleftiko, taking advantage of several other beautiful spots on our way there. *In the case of private hiring, we can create a custom route depending on time, weather and distance.
Where you will meet us and what time?
Boarding Time: 8.45 | Arrival Time: 19.00
Location: https://maps.app.goo.gl/JscKgLLKDY1HnGyR8
In case you have a car, you can park it here: https://maps.app.goo.gl/PNJyHS2AKYRpUC5t6
If you have any additional questions please feel free to contact us at sotiris@odysseusacruises.com, call us, or message us at +30 6974 099944 (WhatsApp, Viber, SMS, Messenger).
WHAT WE OFFER
Breakfast snacks
Lunch, cooked on board
Afternoon Snack (filter coffee and seasonal fruit)
Open Bar (Coca-Cola, Water, Orange Juice, Wine, and Beer)
– Note: All supplies originate from the local market and are cooked on board during our trip
ENTERTAINMENT
Tour Guide in English and Greek
Snorkeling Equipment (Charges are applied for damage or loss)
Underwater Cameras (Charges are applied for damage or loss)
Bluetooth Speakers (Charges are applied for damage or loss)
WHAT DO YOU NEED WITH YOU?
Sunscreen, Towel, Hat, and Swimsuit
– Note: We take all COVID precautions to ensure you are safe at all times while onboard with us.
Departure & Return Location
♡
What are you waiting for?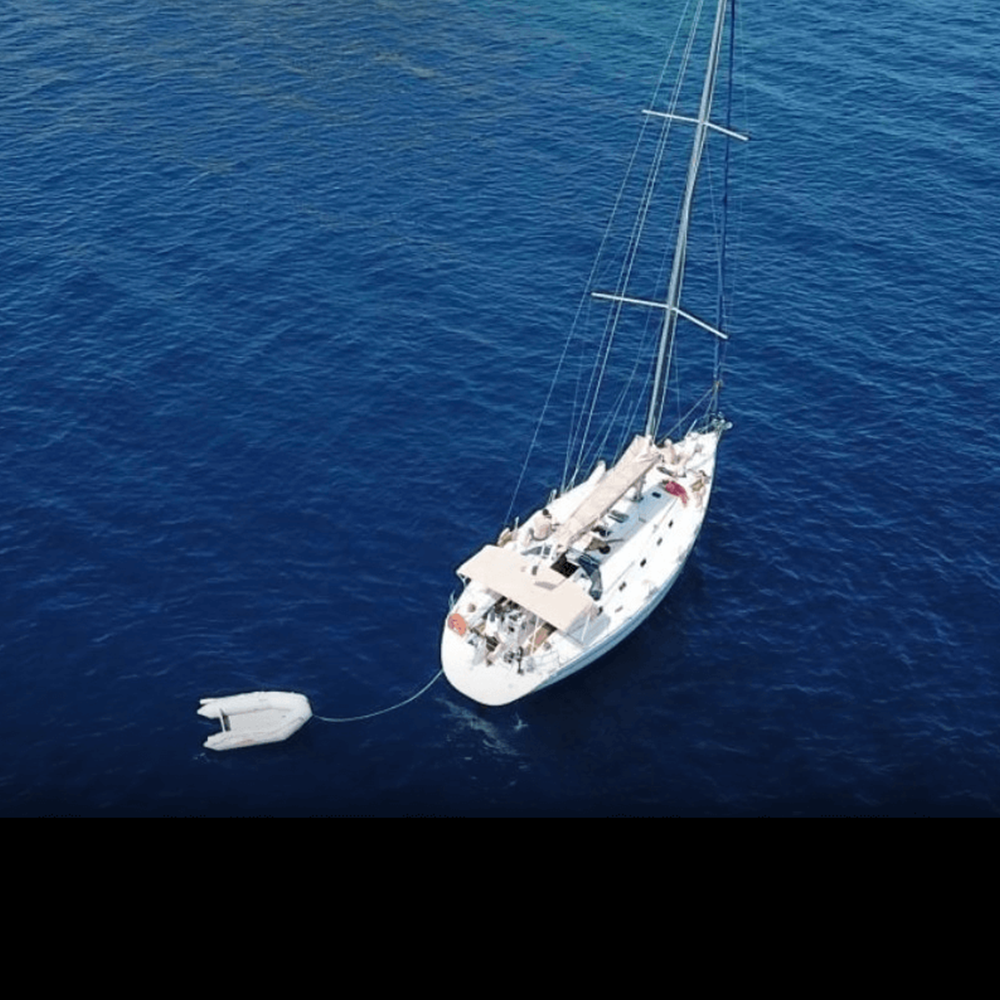 Diamond V
A sailboat with a monohull propelled by the force of the wind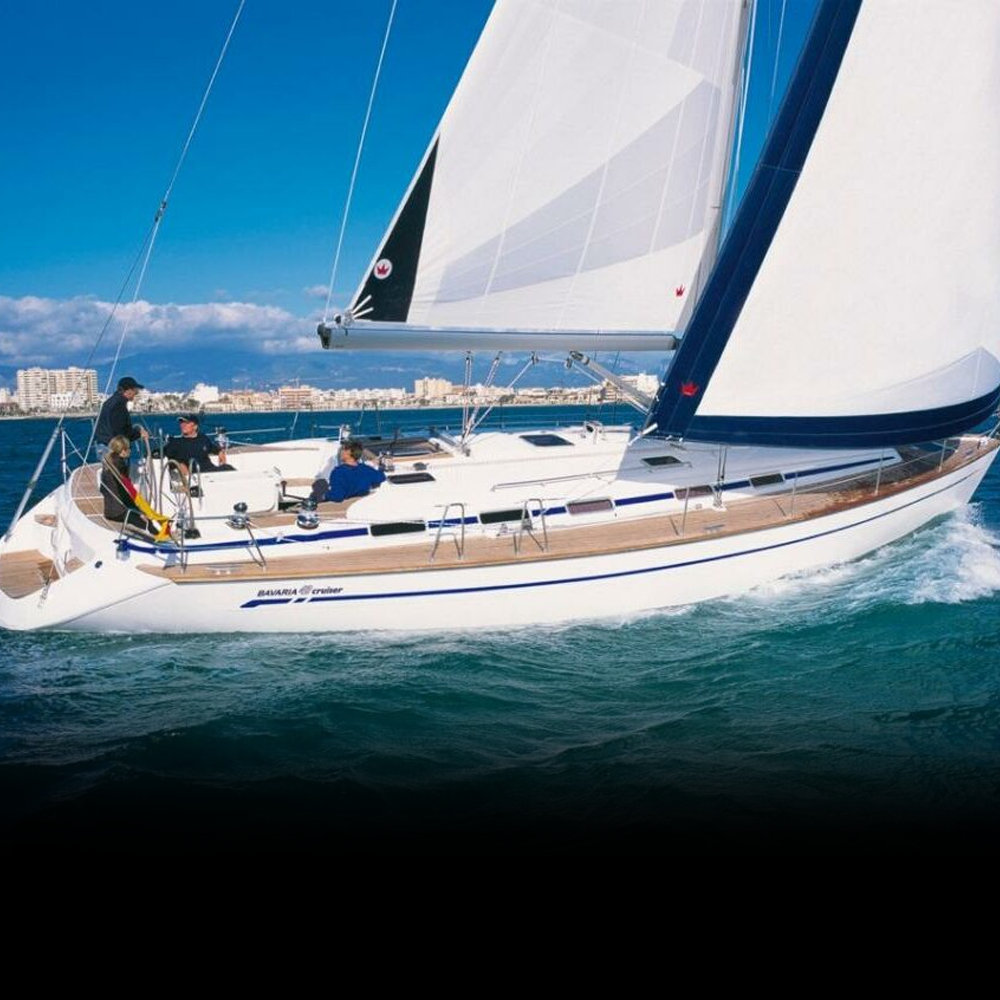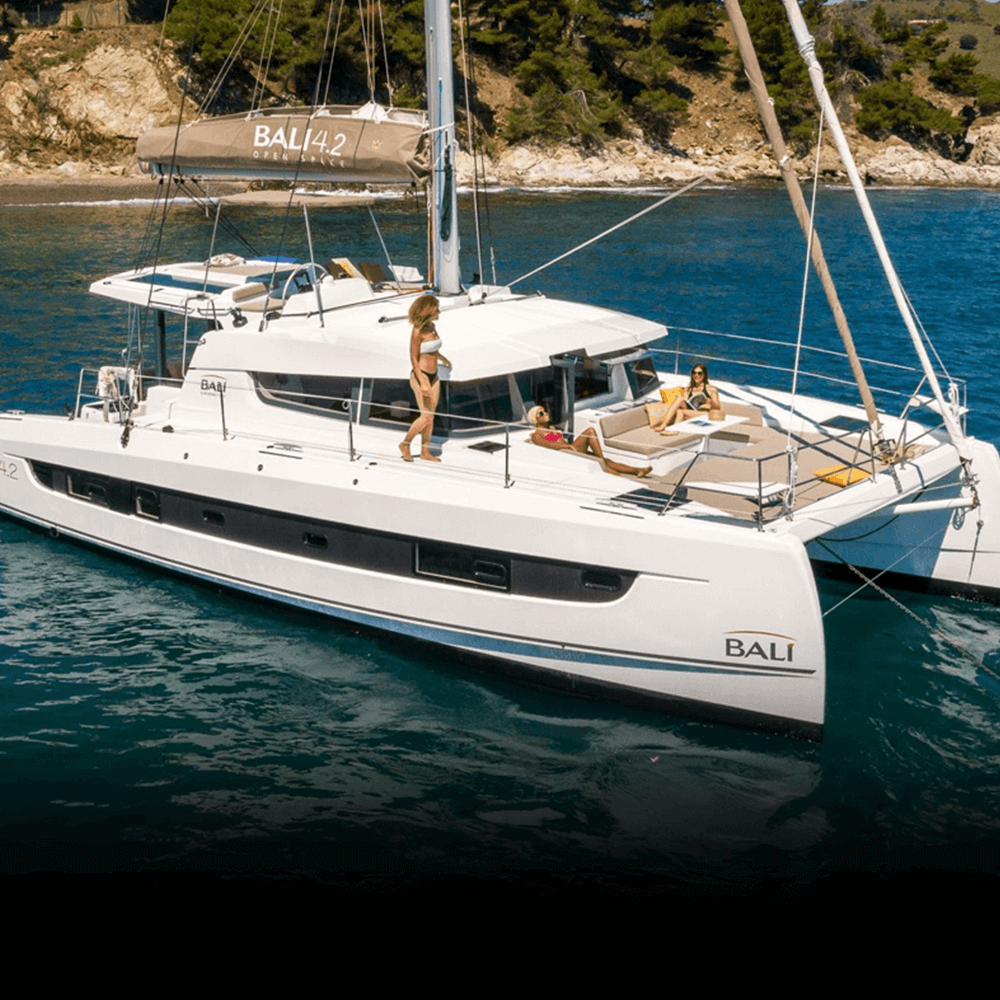 New
Together Sail Catamaran
Bali 4.2 is the latest successful catamaran models, which brings sailing in open space to another level!