Capture the untouched beauty of Milos in your next photo shoot
Professional photo shoots in Greece are the perfect way to capture the beauty and essence of the country. With trance-inducing backgrounds of Milos, you'll be able to create stunning photos that will leave your clients amazed. We know the perfect spot for every need, so you can focus on getting the perfect shot. Contact us today to book your session and start capturing unforgettable memories.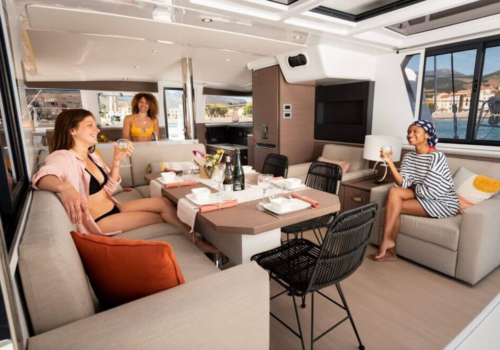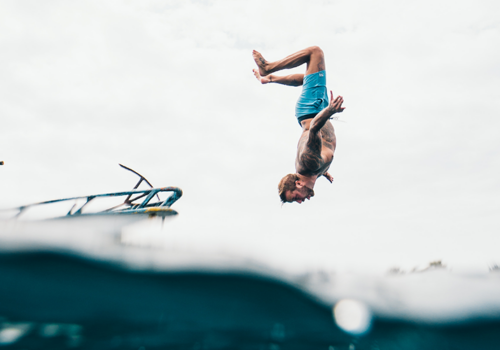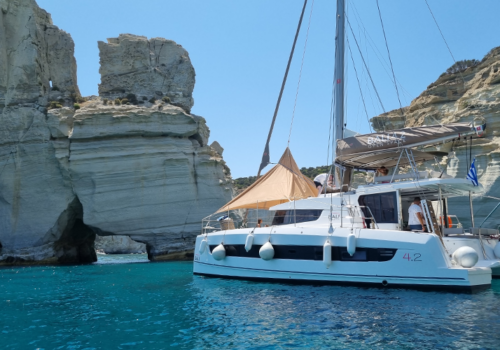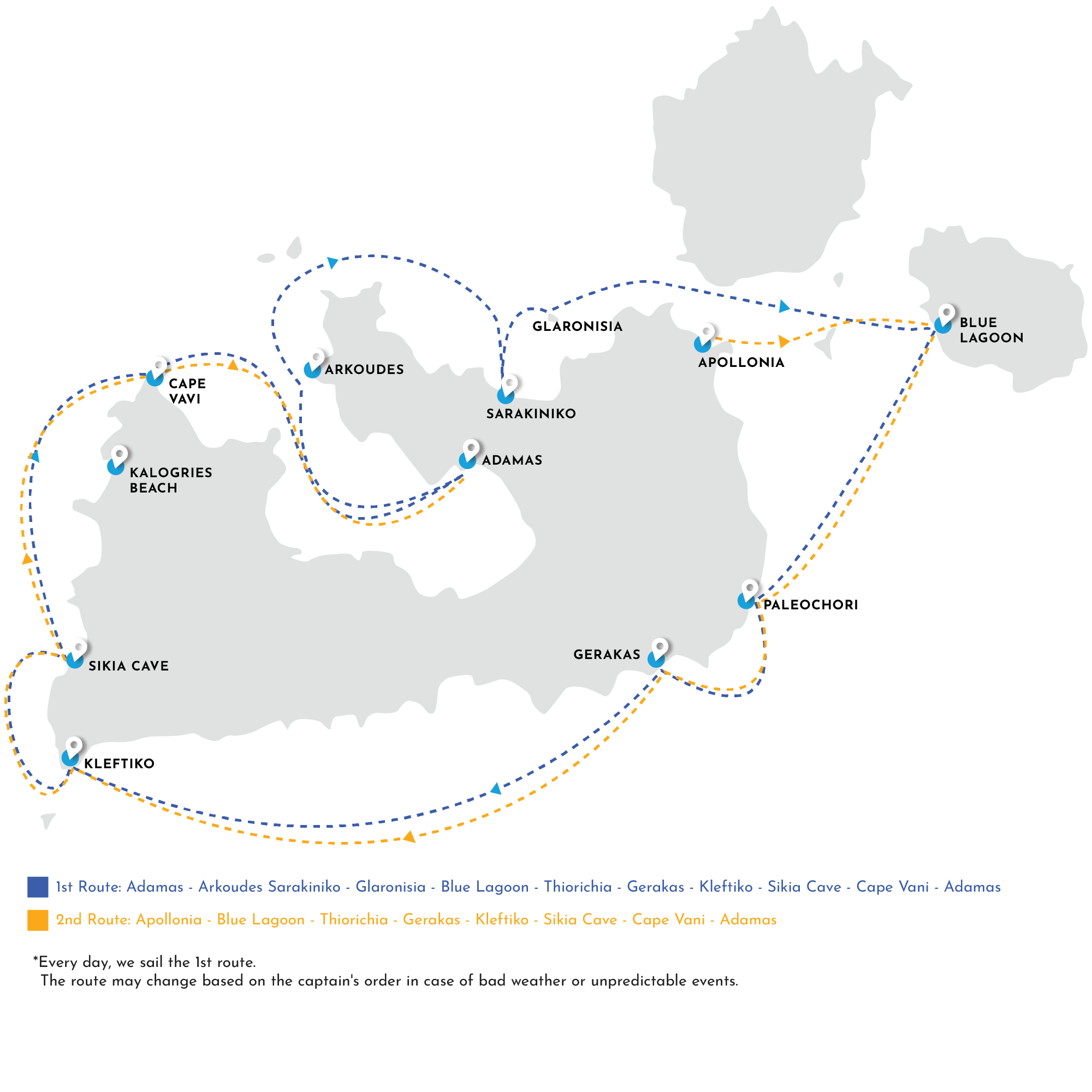 The experience was spectacular. We did not lack for anything, we stopped at incredible places in Milos and Polyegos, and we had an exceptional day. We were worried about going... read more many people on the boat. We consulted before and finally we were 12 and the crew for a boat with capacity for twice as many.

Highly recommended.

I do not want to forget to highlight the good treatment by the crew. Aphrodite and Vasilis (best sailor and best singer) upstairs. And the super Petroula ("Piedra" para tus amigos españoles) ensuring that we had a great time. Thanks for everything and see you next time!

mrfranlopez


August 10, 2022

Definitely recommend going a day into the ocean with this crew!! They are considerate, dedicated, passionate and friendly
This day was absolutely the highlight of my 3-week trip! Our captain... read more Paco and Dasos were very professional, they knew the best places to sail around, they know the great places to stay and have closer look. All the mountains, caves and water areas we stayed were stunning. We were able to swim around and enjoy the moments a lot!! Btw, they provided us with everything needed when swimming, like goggles , spaghetti, swim flippers, etc.
They prepared super nice fruit and tasty plus healthy homemade lunch!!! And the music on the board added to fun!
Again, BIG THANKS to the crew for giving us a lifetime experience in Milos! We can feel the passion and love you show to both the ocean and us the tourists!️
We will definitely recommend it to any friend who would go to Milos!

jingjunc2022


June 14, 2022

Absolutely amazing experience. It was such a pleasant day thanks to the exceptional and professional crew. They were very well prepared with information about the places we were about to... read more visit. Very chill atmosphere. Exactly what we were looking for. Brand new catamaran with all facilities. The freshly cooked food was such a nice surprise. I was not expecting to be so tasty. Absolutely yummy! All inclusive experience. Plenty of food and drinks. Also they asked everyone if they would like to play their own music. I think they touched all the points.
Bravo and thank you, Odysseus!

octaviancostache


September 15, 2022
Sail to the pirate's shelter, the famous Kleftiko, taking advantage of several other beautiful spots on our way there. *In the case of private hiring, we can create a custom route depending on time, weather and distance.
Where you will meet us and what time?
Boarding Time: 8.45 | Arrival Time: 19.00
Location: https://maps.app.goo.gl/JscKgLLKDY1HnGyR8
In case you have a car, you can park it here: https://maps.app.goo.gl/PNJyHS2AKYRpUC5t6
If you have any additional questions please feel free to contact us at sotiris@odysseusacruises.com, call us, or message us at +30 6974 099944 (WhatsApp, Viber, SMS, Messenger).
WHAT WE OFFER
Breakfast snacks
Lunch, cooked on board
Afternoon Snack (filter coffee and seasonal fruit)
Open Bar (Coca-Cola, Water, Orange Juice, Wine, and Beer)
– Note: All supplies originate from the local market and are cooked on board during our trip
ENTERTAINMENT
Tour Guide in English and Greek
Snorkeling Equipment (Charges are applied for damage or loss)
Underwater Cameras (Charges are applied for damage or loss)
Bluetooth Speakers (Charges are applied for damage or loss)
WHAT DO YOU NEED WITH YOU?
Sunscreen, Towel, Hat, and Swimsuit
– Note: We take all COVID precautions to ensure you are safe at all times while onboard with us.
Departure & Return Location
♡
What are you waiting for?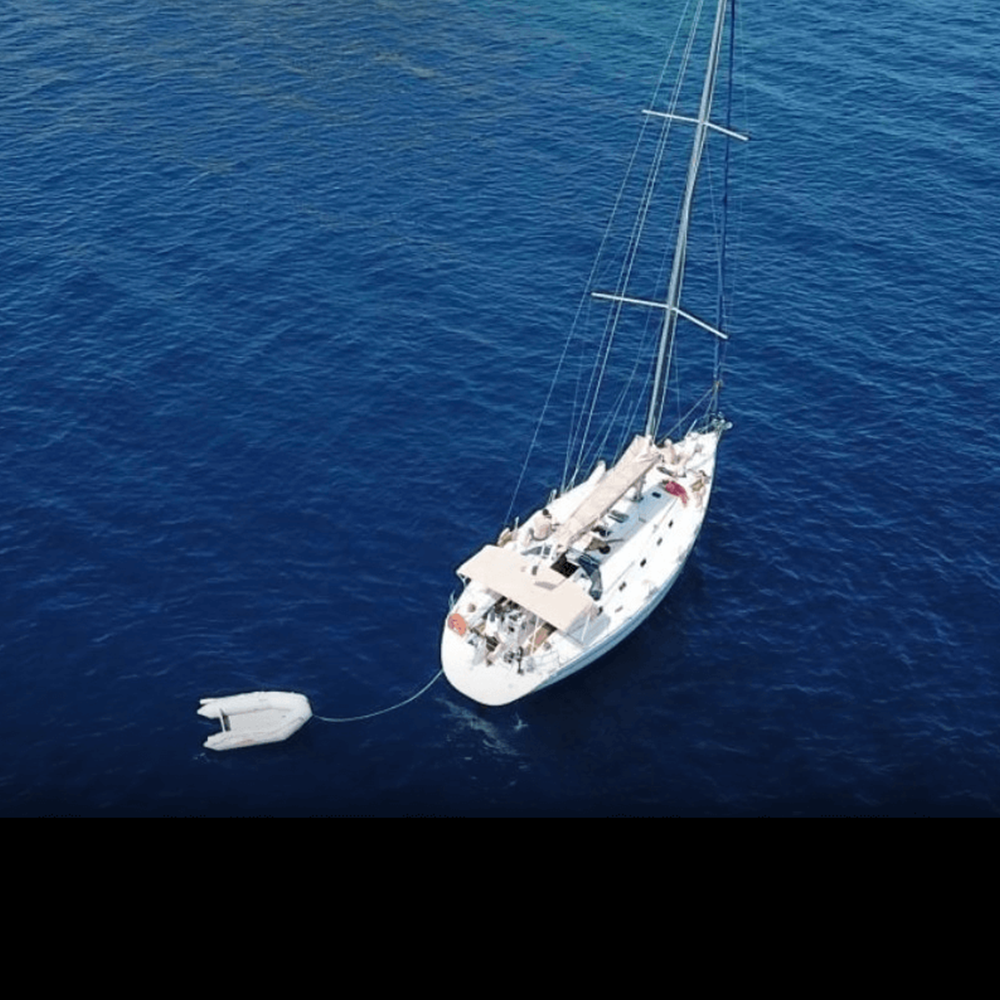 Diamond V
A sailboat with a monohull propelled by the force of the wind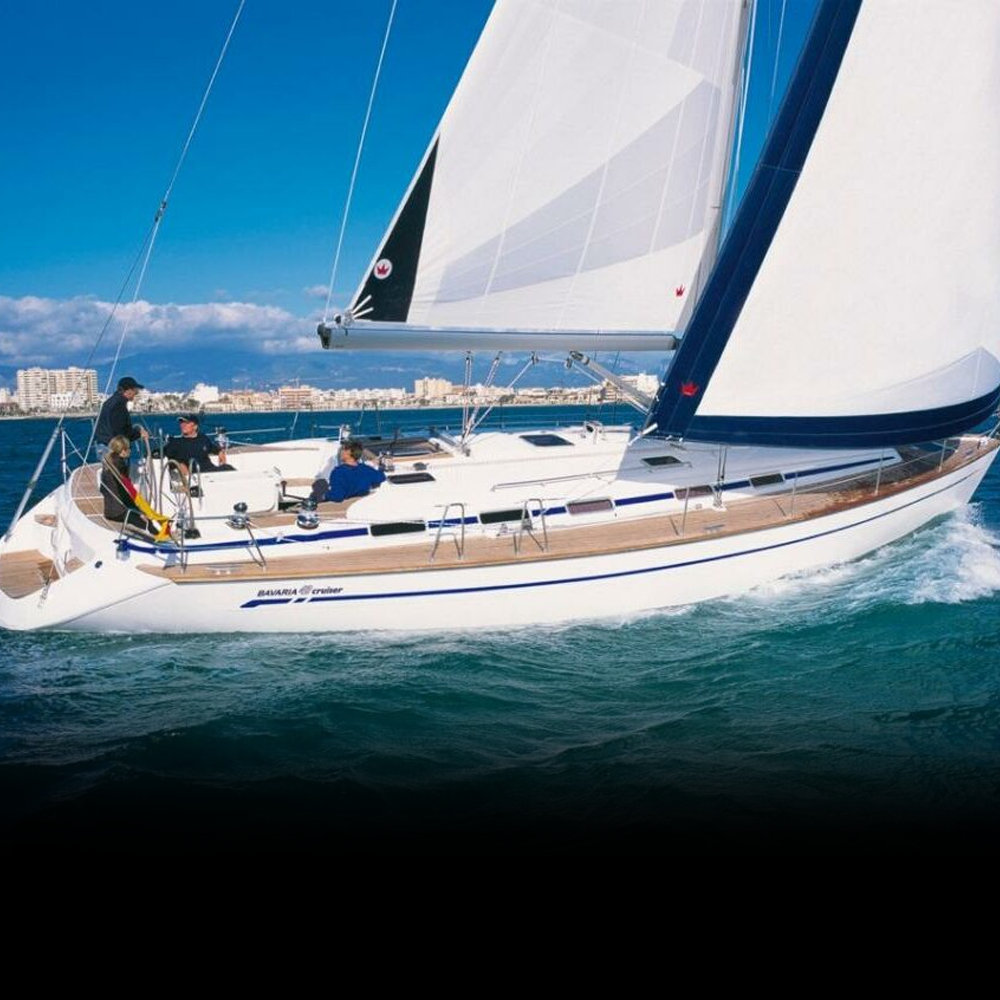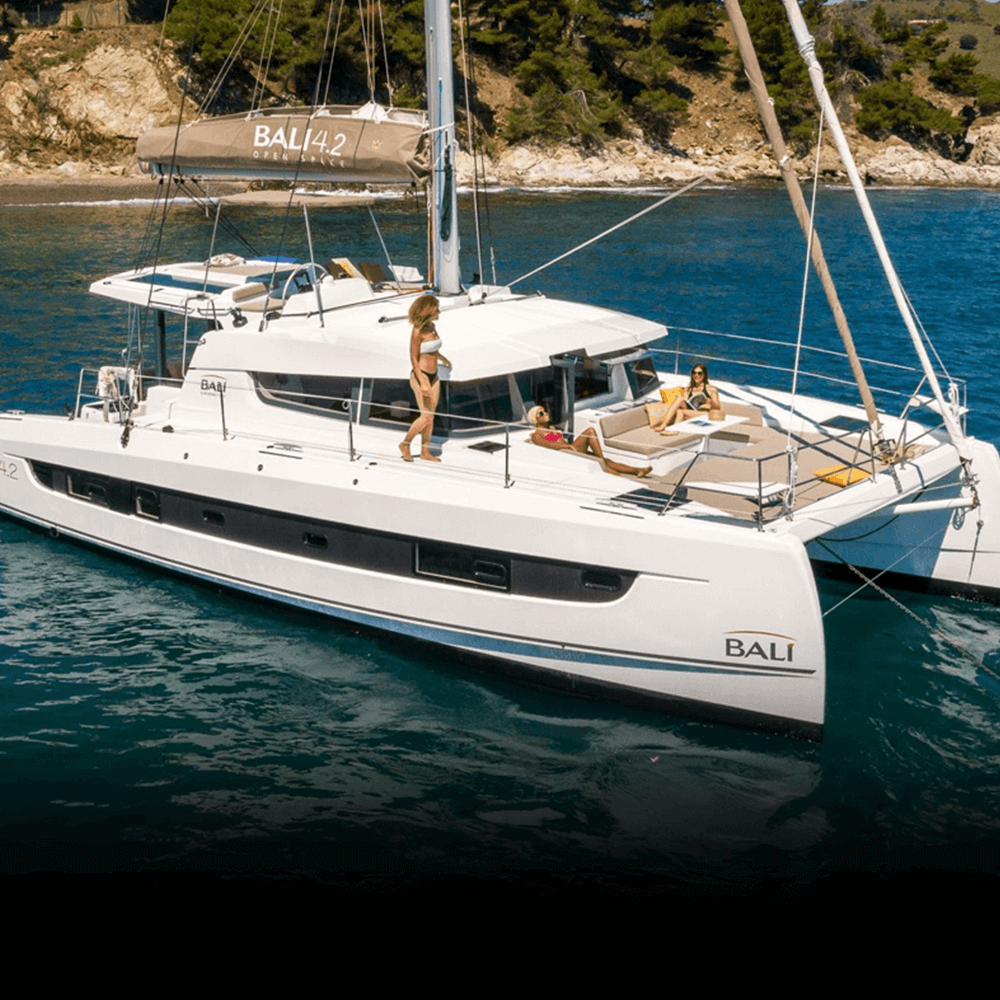 New
Together Sail Catamaran
Bali 4.2 is the latest successful catamaran models, which brings sailing in open space to another level!